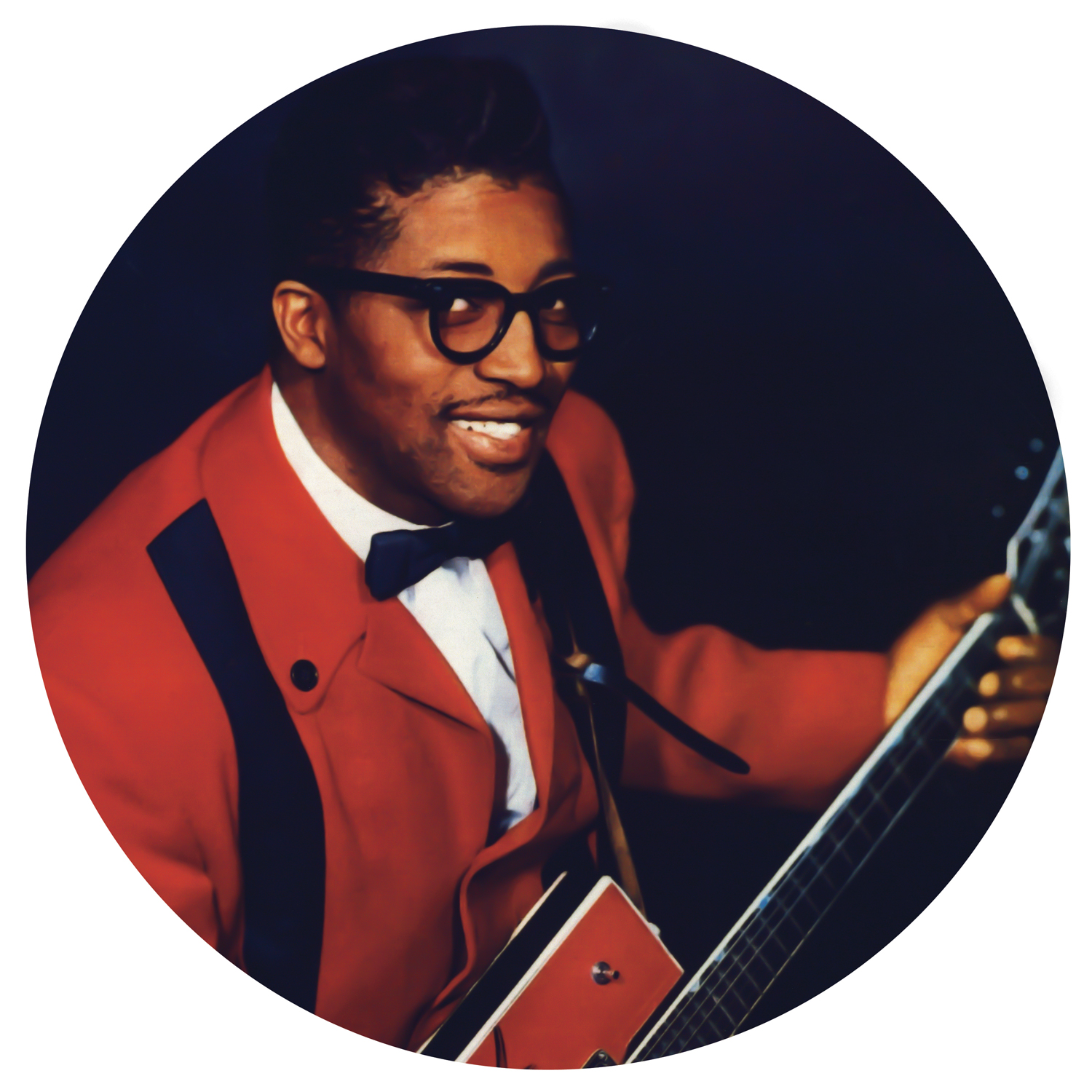 The Nostalgia Link in our April Newsletter generated a few
reminiscences from our classmates about Bo Diddley:
From classmate David Cohen:
Love the Bo Diddley piece. My wife Gretchen and I got to meet him and hear him play very late in his life at the
Georgia Music Hall Of Fame in Macon. Far afield from our home in Ann Arbor.

Gretchen's brother Fred Gretsch is President of Gretsch, the music instrument company that provided guitars to Bo Diddley,
some of which Bo Diddley himself designed. It was a great concert in Macon, but a number of parents rushed their young
children out of the room, probably with good cause.

Fred Gretsch has asked me if any of my '61 classmates has pictures of Bo Diddley with his Gretsch guitars during his DC era.
Fred is involved in producing an archive of Gretsch memorabilia. Keeping memories alive.
From classmate David Dinwoodie:
I LOVE the articles on Bo Diddley - really interesting stuff. I saw him speak (rather than play, regrettably) here in Boston at the Museum of Fine Arts a few years before he passed away, in connection with an exhibition on the electric guitar in American music. He was a major force in the history of rock n' roll.
From classmate Barbara Johnson:
Jean Colison and I saw Bo at the 9:30 Club in D.C. in the '80s, when it was still on F St. and catering to a hardcore, punk crowd. We didn't exactly fit that description, but we had almost as much fun ogling the denizens as we did listening to Bo. A few years later Jean, Judy Johnson Grolig and I saw Bo at a club in Old Town Alexandria. He was really on a roll that night, playing loooonnnngggg riffs that were simply extraordinary--moving us body and soul.
And from classmate Rusty Johnson:
I got to meet Bo Diddley back in the late 70s. I was friends with the Northwest tavern band Wheatfield, who opened for Bo Diddley at a tavern in Seattle. When Bo came on to do his set, he invited them to provide the accompaniment for him. After the show the band joined me for a few beers and Bo Diddley joined us. It was like my teenage dream come true.
Return to Remember When Archives